---
---
---
Recyclable materials and challenges:
In an industry where the market is ever changing, the products being traded changes on a daily basis, every region has a different market with different pricing and possibilities for each waste type that is generated.
The above above statement makes the recycling industry a very competitive industry, with everyone fighting for the best prices on the trading of material.
At WastePlan, we have a team of people that specialise in material and trading that are constantly negotiating the best prices for buying and selling in order for us to be able to give our customer the best price. They also give guidance to the seller on what materials are best to trade at the current time in the markets and how to recognize each material and their characteristics.
In KZN we are on a drive to increase our material buyback from 400-500 tons a month to 1500 tons per month. We especially would like to increase our glass volumes and you are welcome to drop off glass at our facility and receive your payment once per week.
A few of the material types that we trade with and tips to recognise them: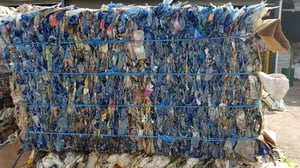 PET - This is the technical term for your average cool drink bottle. As can be seen in the below image, it can be classified easily by the dot it usually has in the middle at the bottom of the bottle. The important thing with PET is to keep the different colours separated.
---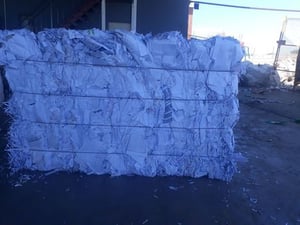 HL1 - This is nothing other than normal office white paper, be careful not to mix any other paper in between.
---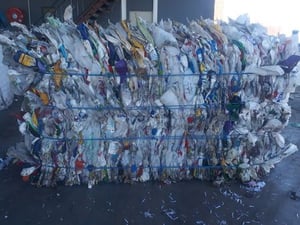 HD - A simple plastic milk container. It can be identified usually by the line that goes from one end of the bottle to the other if you look underneath.
---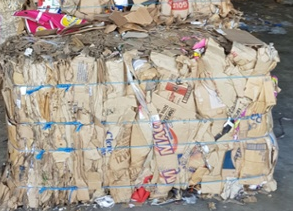 K4 - The most commonly used form of cardboard. For the common citizen, this is the box you use to pack furniture in when you move.
---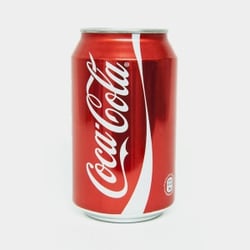 Aluminium cans - Not only does the content taste good, if you collect a lot of these, you can earn yourself quite a good income.
---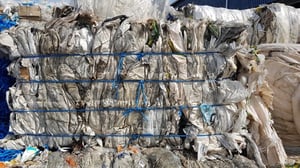 PP Woven bags - Your standard maize meal bag.
---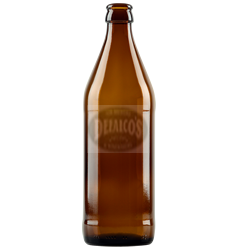 Glass - Glass as a product is also not simply just glass, unfortunately as with a lot of other material types, not all glass is recyclable. The commonly used one is a glass bottle as can be seen on the left, a good example is a beer bottle.
For more information on materials we buy or sell, kindly contact us.
---
---
East Rand MRF (Kempton Park)
Address: 58 Loper Avenue, Spartan, Kempton park
Operating hours: Mon - Fri (07:00 - 17:00)
Tel: 086 111 6699
Silvertondale MRF (Pretoria)
Address: 415 Skilder street, Silvertondale, Pretoria
Operating hours: Mon - Fri (07:00 - 17:00)
Tel: 086 111 6699
Queensburgh MRF (Durban)
Address: 4 Munro Place, Queensburgh, Durban
Operating hours: Mon - Fri (07:00 - 17:00)
Tel: 086 111 6699
Kraaifontein MRF (Cape Town)
Address: Sandringham road, Kraaifontein
Operating hours: Mon - Fri (07:00 - 17:00)
Tel: 086 111 6699
Epping MRF (Cape Town)
Address: 26 Nourse Ave, Epping
Operating hours: Mon - Fri (07:00 - 17:00)
Tel: 086 111 6699